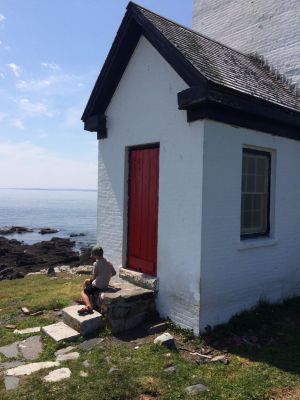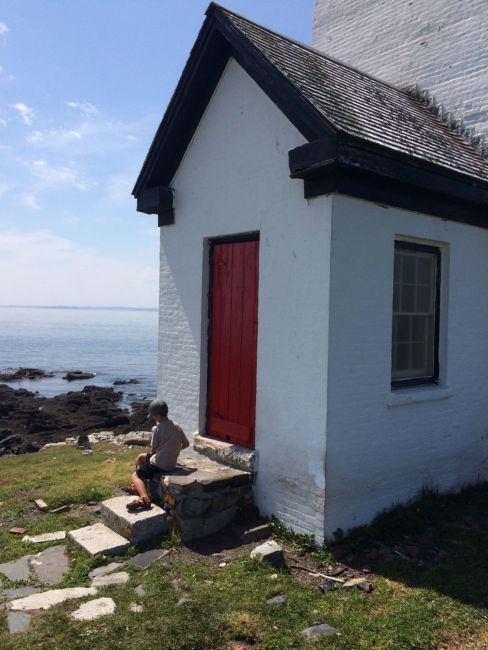 Admiring the view from the front step.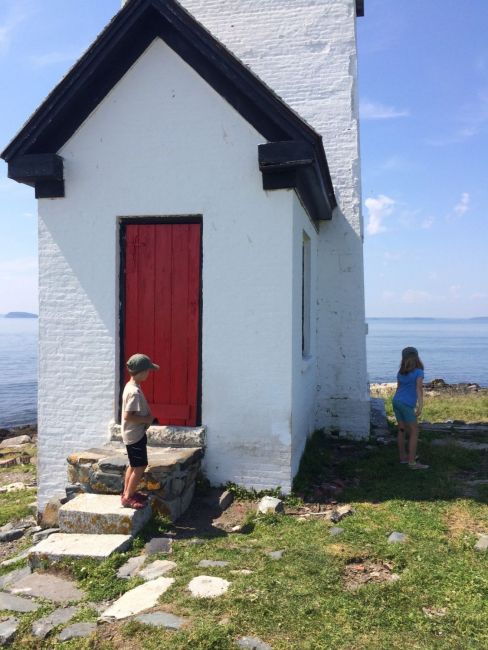 A new generation of Nash Island Light enthusiasts.
After discovering our KEIM coating, it seems necessary to do only a touch-up (maybe a gallon's worth) on the tower when water spills off the deck and stains the brick where the girth of the tower's pyramid expands. We often make it a family outing, bring a picnic on a soft summer's day.